South Korea
Category:
Type:
Eligibility:
We invite you to submit your work to the 18th DongGang International Photo Festival, to be held this year from 5th July to 29th September, 2019 in DongGang, Yeongwol, Korea.
Title : COLORFUL DREAMER
People with dreams and ideals innovate themselves and, eventually, manage to change the world. That is presumably because one cannot fulfill a dream alone: one needs to communicate to the world. By presenting the artworks that showcase a wide array of individual dreams, it is our wish to create an opportunity where we can all remind ourselves the meaning of the dream in the age that is often criticized for the absence of true dreams and dreamers.​
Individuals and collectives are welcome to apply; individuals should select and enter between 8-10 photographs from a particular series or body of work.
Artist of the year (individual artist or 1 team of winner) and between 10 and 20 photographers / artists will bene t from:
- Solo exhibition - 'the artist of year', the winner(individual artist or 1 team) will be eligible for travel and accommodation - production (printing, framing or related presentation material)- exhibition exposure at the Festival's main exhibition space/outdoor- inclusion in art magazine and any related press - long term festival representation and promotion on offcial website- publications/ catalog- being seen by a substantial number of visual arts professionals and the media - having their work viewed by an international panel of infuential experts in the eld of photography
SUBMISSION GUIDELINES
1. GENERAL
Objectives
DongGang International Photo Festival aims to feature a quality selection of photography projects from around the world. Festival's open call is devoted to offering a platform and supporting photography, showcasing photography and related media from emerging and established artists.
Venue
The selected projects will be presented to DongGang International Photo Festival in DongGang in main exhibition space, screening or outdoor space.
Dates
The Main Program of 18th DongGang International Photo Festival 2019 will be held from July 5th, 2019 to June 30th, 2020
Eligibility
Submission to DongGang International Photo Festival 2019 is open to artists, collectives, galleries and organizations from around the world.
Entry Deadline
Submissions must be made before 5th May, 2019, 00.00 hrs. There is no entry fee for submissions.
2. HOW TO SUBMIT
Submissions must Include below
Photography works : 8 – 12 images, 4000 pixel (on the longside), jpeg file or tiff file
Name (full name)
Mobile/Phone Number
Email Address
Postal Address
*A concise one-page CV or a short biography (PDF)
*A short write-up about the body of work.
Receipt Confirmation
Upon receipt, an email confirmation will be sent to the email specified in the application form.
​
3. SELECTED PROJECTS
Selection
All submissions will be reviewed and evaluated by the curatorial team of DongGang International Photo Festival.
 
Status Notification
All selected artists will be notified by email of their submission status by 12th, May 2019 at the latest.
Exhibition
DongGang International Photo Festival will collect the digital files from selected artists and all production will be provided for the exhibitions.
Category: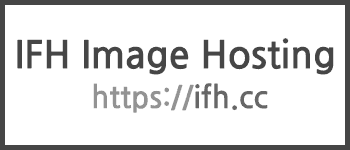 Category:
Artrooms is the first international contemporary art fair offering free exhibition spaces to independent artists, innovating the way artists and buyers meet.
After London and Rome, the Artrooms Fairs open a new edition in Seoul, South Korea.
We are now calling for independent artists from all over the world, from all different backgrounds and media. Running from the 26 - 28th October 2018, the fair will be organised in collaboration with IACO Korea and will take place at the Hotel Riviera Cheongdam, 737 Yeongdong-daero, Gangnam-gu, Seoul Zip 06071, South Korea.
Artists will exhibit in hotel rooms to be transformed in their own creative and intimate studios. It is a great opportunity to share your vision, meet collectors, curators, and to be scouted by galleries.
Find to apply: https://seoul.artroomsfairs.com/how-to-apply/
Rooms Video Art Sculture Park Application:
https://seoul.artroomsfairs.com/rooms-video-art-and-sculpture-park-application/
Application fee of $35 (USD)
Considering the amount of overseas artists who express their interest in Artrooms Fair but experience difficulties in covering transport and accommodation expenses on top of the shipment and/or getting a travel VISA, and considering also the emerging artists who haven't got a wide portfolio to show to the public yet, we have decided to also launch the Single Work Application, in which the artist applies with one work only to be exhibit in a common area of the hotel during the fair and in which the artist's presence is not required.
Single Work Application:
https://seoul.artroomsfairs.com/single-work-application/
Application fee $70 (USD)
Deadline: 24/08/2018 4pm UK time (00:00 Korean Time)
Pages